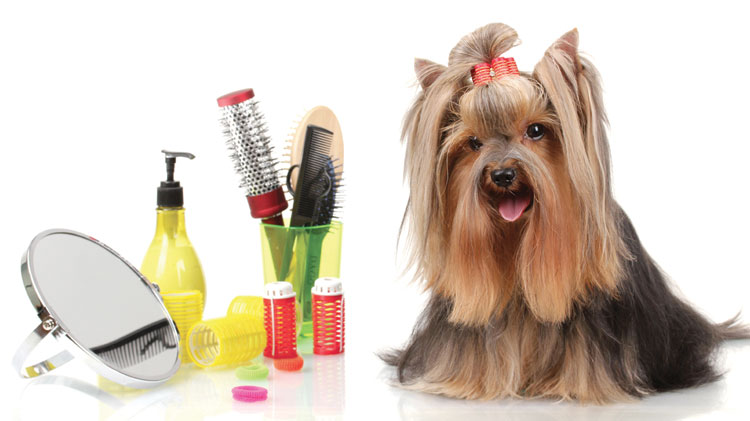 Pet Kennel - Pet Kennel Bldg. 1042 Camp Zama Google Map
Operational Hours
Camp Zama, Bldg 1042-1
Wednesday through Sunday (Monday & Tuesday closed)
10 a.m. – 12:30 p.m.
1:30 – 4 p.m.
Cost
Small - $35
Medium - $45
Large - $55
Small

1lbs – 25lbs

Chihuahua, Miniature Dachshunds, Pug, Yorkies, Pomeranians, Shih Tzu, Boston Terrier, French Bulldog, Maltese, Corgies

Medium

26lbs – 70lbs

Beagles, Shiba-inu, Miniature Schnauzers, Shetland Sheepdogs, Cavalier King Charles, Boxer, Bull Dog, Cocker Spaniels, Bull Terriers, Bassett Hounds

Large

71lbs – 90lbs

Labrador Retrievers, Golden Retrievers, German Shephards, Rottweilers, Doberman Pinschers, Siberian Huskies, Standard Poodles, Border Collie
Registration Info
Due to the amount of work required to provide the quality service your pet deserves, we can only accommodate two reservations per day. Please call 263-5915 to schedule your pet's grooming at Camp Zama Kennels.
• Groomer may place the dog in a different category depending on temperament and weight
• Grooming Service available to U.S. ID holders only, for our groomer's safety all pet shots must be up-to-date
• Payment is made after service, staff will notify customers 30 minutes prior to pick-up
Reservation Process
• Max of 30 days in advance for reservation
• Face-to-face, phone (263-5915), or email ([email protected])
• Payment is made after service
• 72 hour cancellation for full refund
• Services available to U.S. ID cardholders only, for our groomers' safety, all pet shots must be up-to-date.
• Groomer may place the dog in a different category depending on temperament and weight
• Staff will notify customers 30 minutes prior for pick-up
Contact