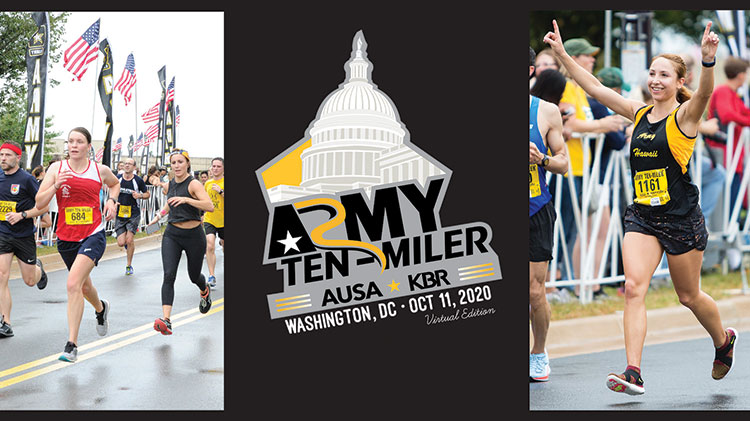 Date: Oct 11 2020
Yano Fitness Center - Yano Fitness Bldg. 205 Camp Zama Google Map
The 36th Annual Army Ten-Miler, Virtual Edition, race registration is now open!
https://www.armytenmiler.com/plan-your-race/virtual-race-info/
Virtual Race Dates – October 11 to October 18, 2020
What do you need to run the virtual ATM:
Register for the Virtual ATM today.
Before You Start your race download the ATM Runner Experience App at https://active.app.link/ArmyTenMiler
Race Dates: You will have eight (8) days to complete your race starting on October 11, 2020 to October 18, 2020.
Submit results via ATM app at https://active.app.link/ArmyTenMiler upon completing your race, between October 11 and 19, 2020. The ATM Timing company will evaluate and accept/reject your results.
Ready – Set- Go: When you are ready to start your race click START on your ATM Runner app and run. After completing your race click END on your app. The results will automatically be sent to ATM Timing and Scoring company.
Virtual Expo: We will feature a Virtual Expo for Exhibitors to exhibit their product to ATM runners and for runners to be able to purchase ATM and other brand name running gear. The Virtual Expo will open on the ATM website on October 11, 2020. More info to come soon.
Virtual ATM Youth Run - a non-competitive 400m run open to children ages 4-10. All runners get to experience the pride of accomplishment when they complete the official Virtual Army Ten-Miler (ATM) Youth Run and receive a medal for their achievement. Runners must be registered to take part in the Virtual Youth Run. Virtual Youth Run Registration is now open. Register today. All youth must be accompanied by a parent or legal guardian at all times while running the Virtual ATM Youth Run.
See the Army Ten Miler website to get the full race information:
Cost
Early Bird Registration - Until August 21, 2020: $54
General Registration - August 22 until sold out: $59