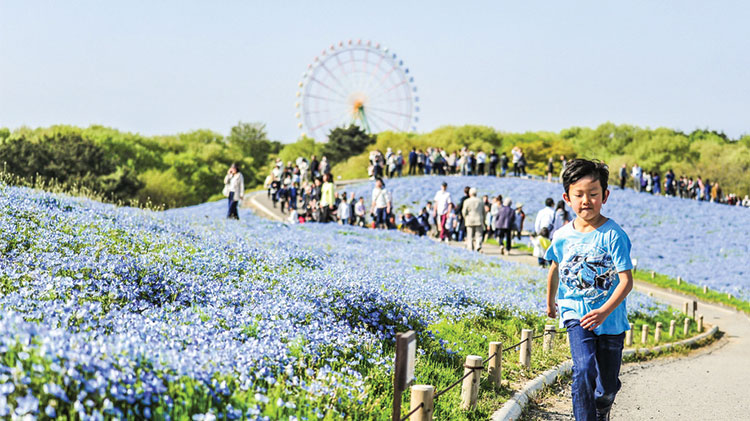 Hitachi Seaside Park & Ibaraki Aqua World
Note: This event has already passed.
Date: Aug 13 2017, 6:30 a.m. - 7:30 p.m.
Outdoor Recreation and Leisure Travel Services - BLDG 719
Hitachi Seaside Pakr is 200 hectares with six different facilities which offer activities such as viewing beautiful seasonal flowers form each season, riding a bike through the flower gardens, or sliding down a 400-meter long slide. Our next destination is Aqua World. It is off on a journey to discover ocean life from 580 marine mammals to 6800 other marine creatures. Live performances by dolphins and sea lions and feeding shows of sea otter, penguins, head fish, capybaras, seals, and even sharks are conducted throughout the variety of fresh sea food. Venture off to the wonders of the deep blue sea in Aqua World.
Wear: Comfortable clothes & shoes
Bring: Yen for shopping, additional park fee, food/drinks
*Admission fee does not include amusement park & bike rental fees
-Bike rental (for 3 hours): Adult (15+): ¥400, Youth & Infant (0-14) ¥250
-Sea side train (park transportation): Age (3+) ¥500
*Flowers are weather dependent, we cannot guarantee they will be in bloom
Cost
ADULT (15+): $50
YOUTH (6-14): $38
CHILD (3-5): $31
INFANT (0-2): $28
*Includes admission, escort, and transportation